Welcome to Borders Podiatry and Performance Clinic
If you're a walker or runner, novice or elite or if you just need some help managing your nails or corns, we are here to help. Our clinicians have 30 years of combined experience in treating conditions affecting the foot, ankle and leg and we understand that painful feet can stop you in your tracks. 
Our Podiatrists have years of experience working with amature and elite athletes, cyclists, footballers and rugby players to help improve their performance and reduce their risk of injury. Abnormal or inefficient foot biomechanics and gait can cause injury and reduce sporting performance. Implementation of foot and leg exercises or prescription of foot orthotics can correct your foot biomechanics and gait, reduce injury risk, treat existing injuries and possibly improve sporting performance.
Foot pain is not normal, let us help.
If you have toothache you would see your Dentist, if your eyesight needs assessing you visit the Optician, if you have a problem with your feet see us. The specialist training our Podiatrists have ensures that you are in the best hands to assess, diagnose and treat any of the problems you are having. Many people live with foot pain unnecessarily so if it is simply to help manage your nails, get rid of a verruca or get you back running after a sports injury, we can help.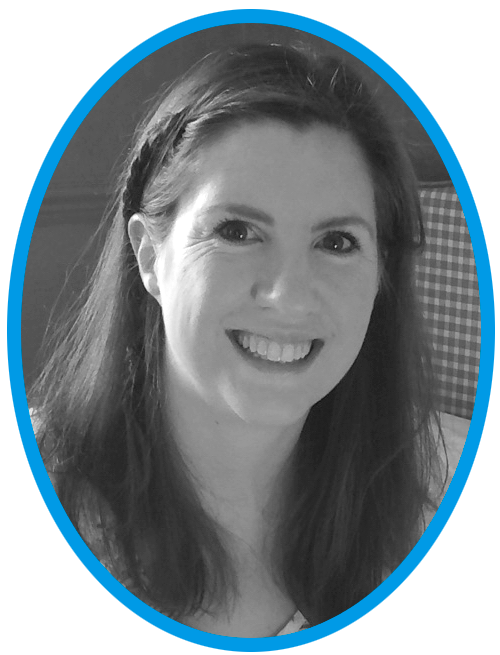 Anne Stewart is our Clinical Lead Podiatrist and has a keen interest in all things skin and nail related, the diabetic foot and management of the elderly patient. Anne holds a BSc Podiatry Degree from Queen Margaret University and has over 15 years experience of working in the NHS & Privately and was previously the Scottish Borders representative for the Society of Chiropodists and Podiatrists for 5 years. Currently Anne holds multiple contracts with care homes throughout the Scottish Borders and runs our diabetic and vascular assessment clinics and specialist verruca sessions at the clinic.
In addition to clinical work, Anne also lectures and talks on the management of the Elderly Foot, the Diabetic Foot and the "Do's and Don't of Foot Care". Always ensuring evidence based treatment and best practice is adhered too, Anne regularly undertakes professional development training with the Royal College of General Practitioners and has recently completed the MASCED PRO training in conjunction with Skcin (National Melanoma & Skin Cancer Charity) to help the early detection of Melanoma and Skin Cancer.
Anne is a member of the Royal College of Podiatry and is registered with the Health & Care Professions Council (CH22544).
Outside of work Anne loves walking the beautiful Scottish Borders, has recently started Wild Swimming and is a busy mum to Grace, Flynn, Beth and Eve.
Dan Broadhead is our specialist Musculoskeletal Sports Podiatrist who has a keen interest is foot mobilisation and manipulation and exercise prescription to manage sports injuries. Dan holds a B.Sc (Hons) Sports Science Degree from Loughborough University in addition to a B.Sc (Hons) Podiatry Degree. He is also a qualified Sports Scientist therefore allowing him to expand his scope of practice into the field of sport and exercise and he currently works closely with Rugby, Athletics and Running Clubs in the Scottish Borders & Edinburgh and has helped Scottish Marathon Runners, medalists from the World Sprint Triathlon Championships and Ultra Runners.
Dan is one of the few Podiatrists in the UK, and the only health care professional in the Scottish Borders, that is trained in Fascial Manipulation (Stecco Method) which helps to reduce pain and movement dysfunction by resorting the normal mobility of deep fascia. He has had incredible success at treating long standing conditions through the precise application of fascial manipulation at the pelvis, hip, knee, ankle and foot. For more information on Fascial Manipulation please click here.
In addition to clinical work Dan has previously worked at Huddersfield University Podiatry School supervising students and has presented lectures and training courses in biomechanics and orthotic prescription for Podiatrists, Physiotherapists, Chiropractors, Osteopaths and Sports Therapists. Dan worked with the Yorkshire & Humber branch of UK Athletics in the delivery of biomechanics education and orthotic prescription to coaches and athletes and also worked as the national Podiatry lead for a leading medical supply company. Presenting and hosting conferences is the main thing Dan can be found doing outside of clinical work which culminated in him hosting the largest foot and ankle conference in Europe (The Foot and Ankle Show) at the Liverpool Convention Centre in 2021.
Dan is a member of the Royal College of Podiatry and is registered with the Health & Care Professions Council (CH30742) and is a member of the British Association of Sport & Exercise Scientists.
Outside of work Dan has a keen interest in all sports and was a member of the GB Athletics team during which time he was the UK U20 Pole Vault Champion but now spends most of his time chasing after his 4 young children.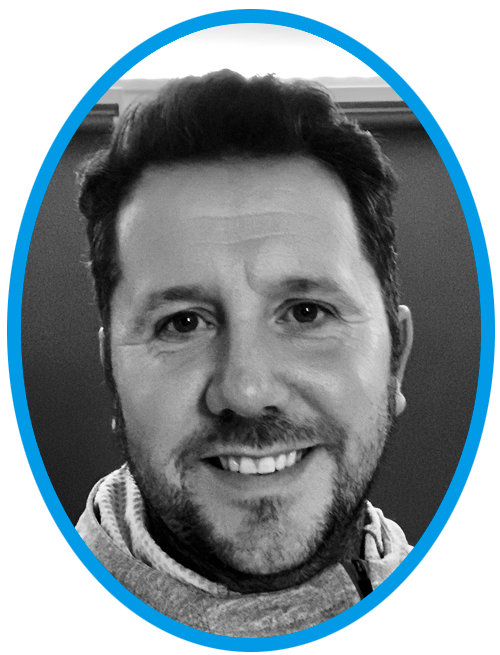 44 Channel Street, Galashiels, Scottish Borders, TD1 1BJ
Located in the heart of Galashiels with on street parking, our ground floor clinic is wheel chair accessible and is a 2 minute walk from the transport interchange and car parks. Our fully equipped clinic also has a treadmill and video gait analysis lab with space for MSK rehabilitation, gait retraining and strength and conditioning.
Call to Book a Home Visit