The term "shin splints" refers to pain along the shin bone (tibia) — the large bone in the front of your lower leg. Shin splints are common in runners, dancers and military recruits. Medically known as medial tibial stress syndrome, shin splints often occur in athletes who have recently intensified or changed their training routines. The increased activity overworks the muscles, tendons and bone tissue.
Most cases of shin splints can be treated with rest, ice and other self-care measures. Wearing proper footwear and modifying your exercise routine can help prevent shin splints from recurring. If you have shin splints, you might notice tenderness, soreness or pain along the inner side of your shinbone and mild swelling in your lower leg. At first, the pain might stop when you stop exercising. Eventually, however, the pain can be continuous and might progress to a stress reaction or stress fracture.
The key to managing and resolving medial tibial stress syndrome or shin splints is a correct diagnosis as to the mechanisms of the injury, so once we know what is injured and why we can begin to fix things. A full biomechanical assessment and gait analysis (if you're a runner or play sports) is the starting point and then we can begin the rehabilitation process which may involve treatments such a acupuncture, stretching, strength exercises and orthotics.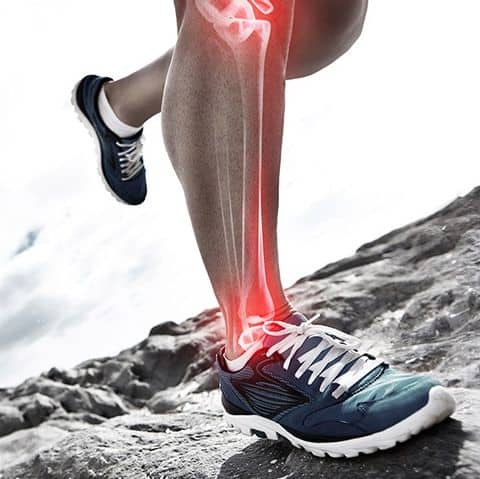 45 Channel Street, Galashiels, Scottish Borders, TD1 1BJ.
Located in the heart of Galashiels with on street parking, our ground floor clinic is wheel chair accessible and is a 2 minute walk from the transport interchange and car parks. Our fully equipped clinic also has a treadmill and video gait analysis lab with space for MSK rehabilitation, gait retraining and strength and conditioning.
Call to Book a Home Visit